---
Porsche 356 Tool Kits
[Home] [Complete kits] [Tool bags] [Messko gauge] [Screwdrivers] [Wrenches] [Lug wrench] [Spark plug socket] [Pliers] [Pulley wrench] [Jack] [Miscellaneous] [Wanted and For Sale/Trade] [Tool sources] [Travel kits] [Hazet spare tire tool kits] [Links]

Important disclaimer: I am not an expert on 356 tools! I have collected information from multiple sources, including my own observations, and try to present it on this site in a coherent manner. There will always be variations and differences from what is presented here. This site should be considered a work in progress, and not a definitive statement on what is correct for 356 tool kits. Use this site at your own risk, and please tell me if you find errors or can contribute to the site.
---
Messko pouch reproduction - currently not available
Made of good quality leather, with a real Prym snap button, just like the original. Available with or without a "Messko Hauser" logo on it (the original did not have a logo). Available in black or brown. US$33 by PayPal or cash ($38 by money order), including shipping worldwide.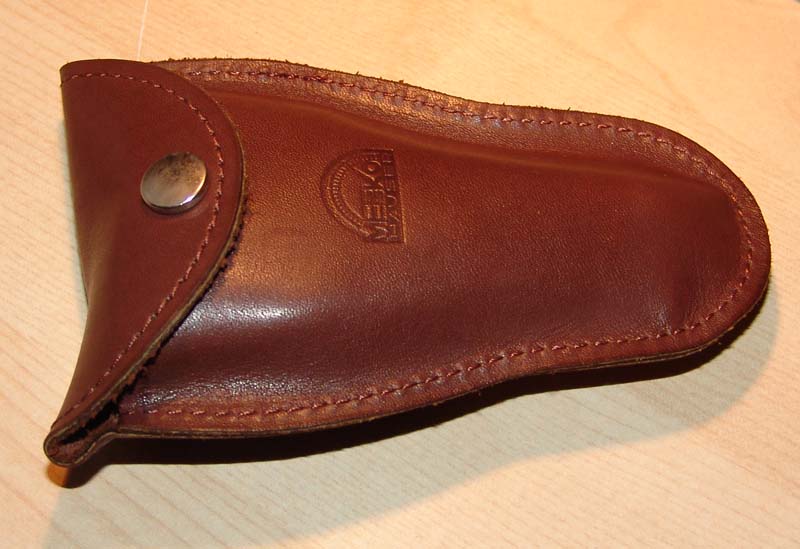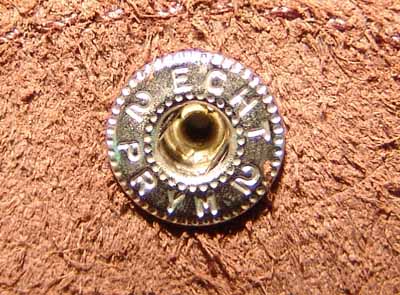 (click on either image for a larger picture)

Payment by Paypal is preferred. All forms of money order cost me over $6 to deposit here in Hong Kong - if you want to add $5, I can accept a bank money order/cashier's check. You can also send cash at your own risk.
---
All site content, including images, tables, and text is © 2007 by Eric Cherneff. Duplication in any form is prohibited without express permission. All rights reserved.
WANTED: photographs of tool kits and individual tools, and information about them if you can expand or correct the descriptions I have provided on these pages. Contact me: eric@356a.com Also: if you have old tools you want to sell, please tell me. I may be interested.
Please visit my Porsche 356 serial number and engine reference site: www.356a.com
---